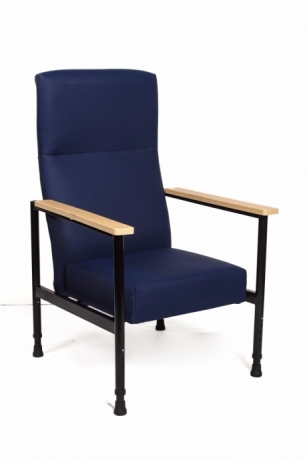 Orthopaedic Chair with Pressure Relief & Dartex Seat
Our orthopaedic chairs are built with your comfort in mind.
The added internal pressure relief cushion works in tandem with the 4 way stretch dartex material to give a high to very high pressure relieving experience.
Manufactured in Ireland
Lumbar Support
Built To Your Specific Needs
Specs
16 x 16 ,17 x 17, 18 x 18, 19 x 19, 20 x 20 all Adjustable 16 to 21 All sizes are in inches.
These can be used in different combinations eg 17 inch Width x 16 inch Depth, 20 inch Width x 18 inch Depth etc.
All of the above classed as standard. Anything outside of these sizes classed as specials eg 15 inch width x15 inch depth or 21 inch width x 19 inch depth
Non - standard sizes also available, for further assistance about this and household assestments contact Hi Tec Medicare at 056 4442626
Dartex Material also available upon request.

Non - standard sizes also available, for further assistance contact Hitec Medicare at 056 4442626